COMMENTARY
Call for Change
Project Description
In the Call for Change commentary project, students combine a personal connection to an issue with research-based evidence then express their ideas for how to make the world a better place.
Students create an audio or video commentary or an editorial cartoon
Great for middle and high school classes in ELA, STEM, Civics, Health and more
About 1-3 weeks to complete
Submissions accepted year-round
Authentic Audience
Middle and high school students are invited to publish their work to the public Youth Media Challenge Showcase. Select youth media may be shared on KQED digital and broadcast channels and via PBS and NPR member stations around the country.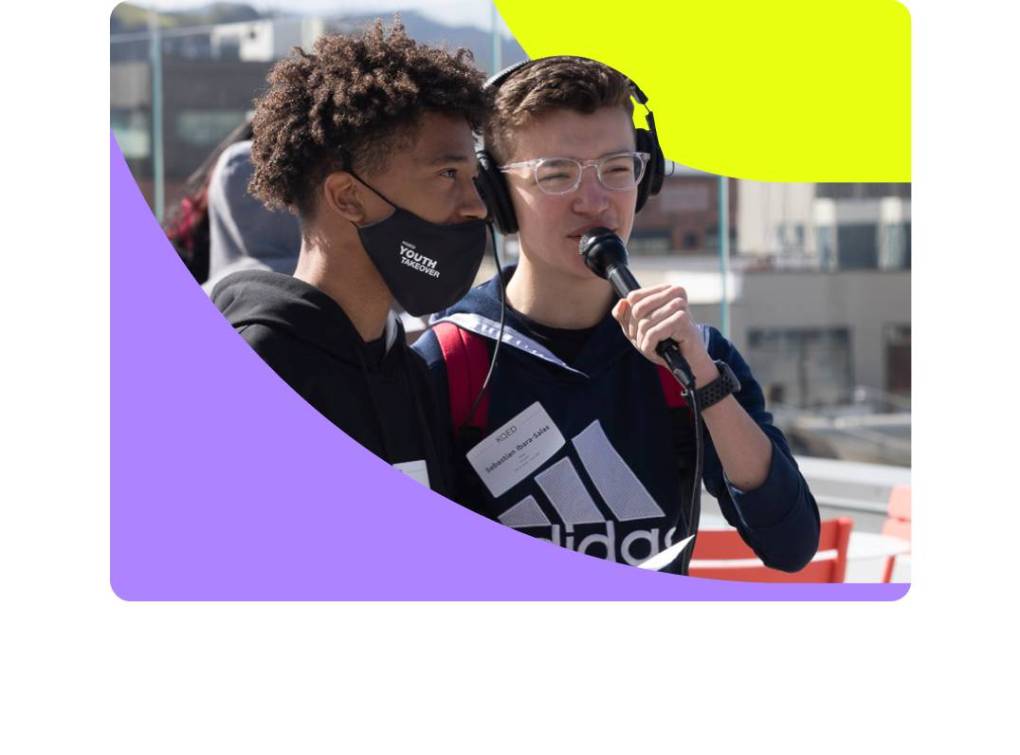 What's Your Call for Change?
Choose an issue that matters to you. You can think locally: What would make your school, neighborhood or city a better place? Or go bigger: What change do you want to see in the nation or the world?
Here are some ideas to get you started:
Choose Media Format and Get Curriculum
Students can make an audio, video or editorial cartoon project with these ready-to-use, modifiable curricular supports. Find everything you need by media format here:
Call for Change: Audio
300-500 words,
1-3 minutes
Call for Change: Video
300-500 words,
1-3 minutes
Call for Change: Editorial Cartoon
Single panel,
digital or drawn by hand
Resources and Support
More Project Resources
Find tool/software tips, learn how to share this project with your school community and more.
Media Skills for Educators
KQED Teach offers free workshops and self-paced courses on media-making and implementing and assessing student media projects.
More Ways to Inspire Students
The Above the Noise video series is a great source for students to find topic ideas, research starters and models for how to talk about complex issues affecting their lives.
All Episodes on PBS LearningMedia
Featured Episode
How Does Electronic Waste Impact the Environment?
America tosses out tons of old electronics every year from cell phones, laptops, TVs and even coffeemakers. What many folks don't know is that a lot of that e-waste contains toxic chemicals, things like lead and mercury, which if they aren't handled properly can contaminate the environment and cause serious health issues. Join Myles in investigating where our e-waste goes once we get rid of it.
Watch Video